OFFER ALERT Super Protective Face Shield - HOT SALE
---
This Is A Great Gift For yourself or your friends!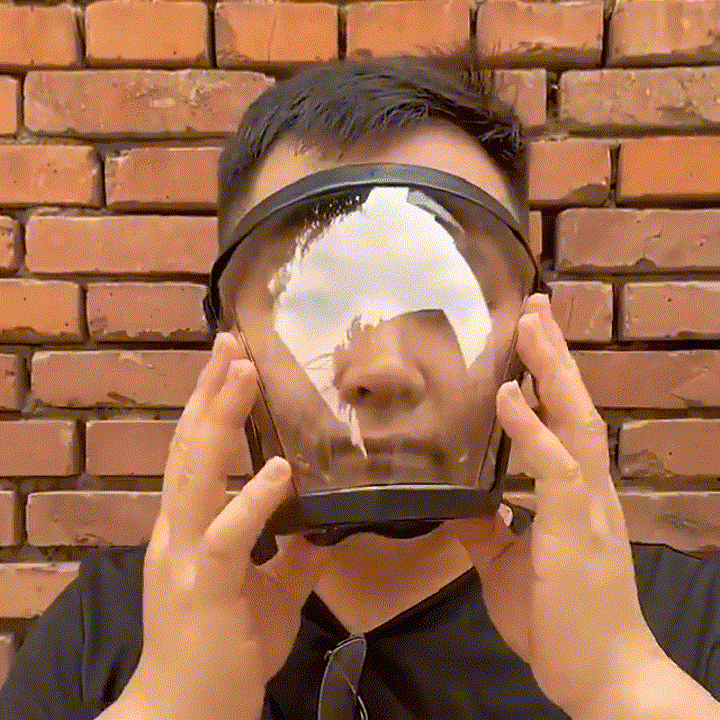 ✅🎁 BUY 3 & GET +1 FREE + FREE SHIPPING
● Communication is very important and it has more impact when it is visual. Not being able to show your face and consequently, your emotions, make conversations harder.
● Regular masks prevent people from communicating normally. Another important aspect to consider is that wearing a mask will be compulsory for a very long time.
●  Wearing a clear Face Cover will be much more comfortable and will decrease anxiety (as some people feel anxious when wearing one).
●  Being able to see a smile will bring much joy to these depressing times! Yes, times are hard, we all fear for our close ones but it is important to stay positive! All together we can fight the virus.
●  The design of our Super Protective Face Shield helps with everyday communication.
● SUITABLE FOR MEDICS, RESTAURANTS, GYM, HOTELS, FOOD INDUSTRY, SCHOOLS…
● MADE OF ECO-FRIENDLY PROTECTIVE POLYCARBONATE LENS.
● BREATHING FILTER PLUG INCLUDED: HELPS YOU BREATHE MORE EASILY.
● SUITABLE FOR ADULTS AND TEENAGERS.
● SILICON SEALED DESIGN: COMFORTABLE WEARING.
● 2 DIFFERENT DESIGNS: PICK YOUR FAVORITE ONE
● REUSABLE
Package Includes:
1pc x Super Protective Face Shield
⏰ This Offer price will increase by the end of the week to the original price of $59.99 USD so get yours today and save 50% OFF
Notice:
📦We ship to 129 countries. We have warehouses in the United States, the United Kingdom, and Australia, which can be shipped to your home within 7 - 12 days.

Sofa Cushion Cover
Dining Chair Cover
Sofa Cover
Corner Sofa Cover
Quality Over Quantity
Long-staple organic cotton fibres result in luxurious and durable single-ply cotton yarn that will only get softer with every wash and use.
Buy Now
HIGH-QUALITY FABRIC
Made of high-quality fabric including 85% Polyester and 15% Spandex Jacquard Fabric with small checks, this slipcover has a smooth soft feel and is easy to care for. Instantly improve the look of any sofa in your home with these stretch couch covers!
Buy Now
WHAT PEOPLE ARE SAYING ABOUT PRETTY LITTLE WISH
"My wife actually had a great experience with the covers. For the price, I am surprised at the quality! I highly recommend this product if you are looking for a protective cover that looks amazing!"
⭐⭐⭐⭐⭐
"PLW was different I will buy in the future again. The cover is so soft and comfy. Took no time at all to put on. No instructions needed and it fits like a glove"
⭐⭐⭐⭐⭐
"This sofa cover is amazing. it looks fantastic! This made my living room look like I had done a make over. My neighbor was amazed - her first comment was WOW - now you don't need to buy a new recliner. This one is perfect for your Living Room!"
⭐⭐⭐⭐⭐
Pretty was Fast Shipping And Very Good Customer Service That Keeps You Up To Date With Your Order. I emailed them and got a response the same hour.
⭐⭐⭐⭐⭐